Switzerland: Massive Protest Against Vax Passports, COVID Tyranny in Capital City
Date: October 26, 2021Author: Nwo Report
Source:
Nworeport
Thousands of Swiss patriots gathered in the capital city of Bern for a historic protest against vaccine passports and medical tyranny this weekend.
https://api.banned.video/embed/61770a0fcc8efe152d6e44da
Organizers estimate at least 30,000 people packed into the Bundesplatz in front of the Swiss Parliament to voice their opposition to restrictions that have radically transformed society since the start of the COVID crisis.

Luana Nussbaum
@LuanaNussbaum
Unter nachteiligen Bedingungen und in kurzfristiger Zeit, habt ihr eine der grössten Demonstrationen in der Geschichte der Schweiz, organisiert und reibungslos durchgeführt! Ihr seid der Wahnsinn. Ihr habt meinen tiefsten Respekt! HUNDERTTAUSENDSTEN DANK!  #Bern2310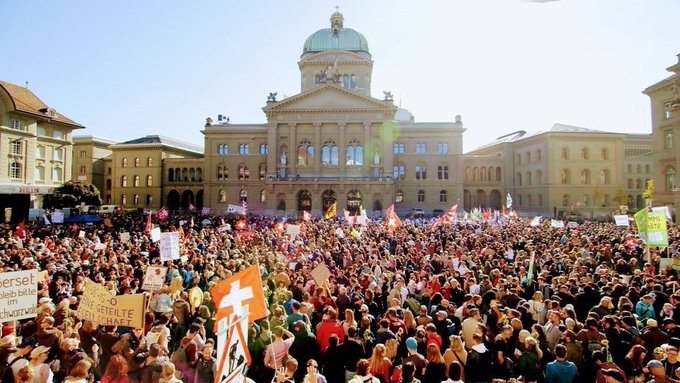 2:45 AM · Oct 24, 2021
Under unfavorable conditions and at short notice, you organized one of the largest demonstrations in the history of Switzerland and carried it out smoothly!" Swiss activist Luana Nussbaum wrote after the event.
Marie Oakes
@TheMarieOakes
Massive protest against the health pass (vaccine pass) in Bern, Switzerland.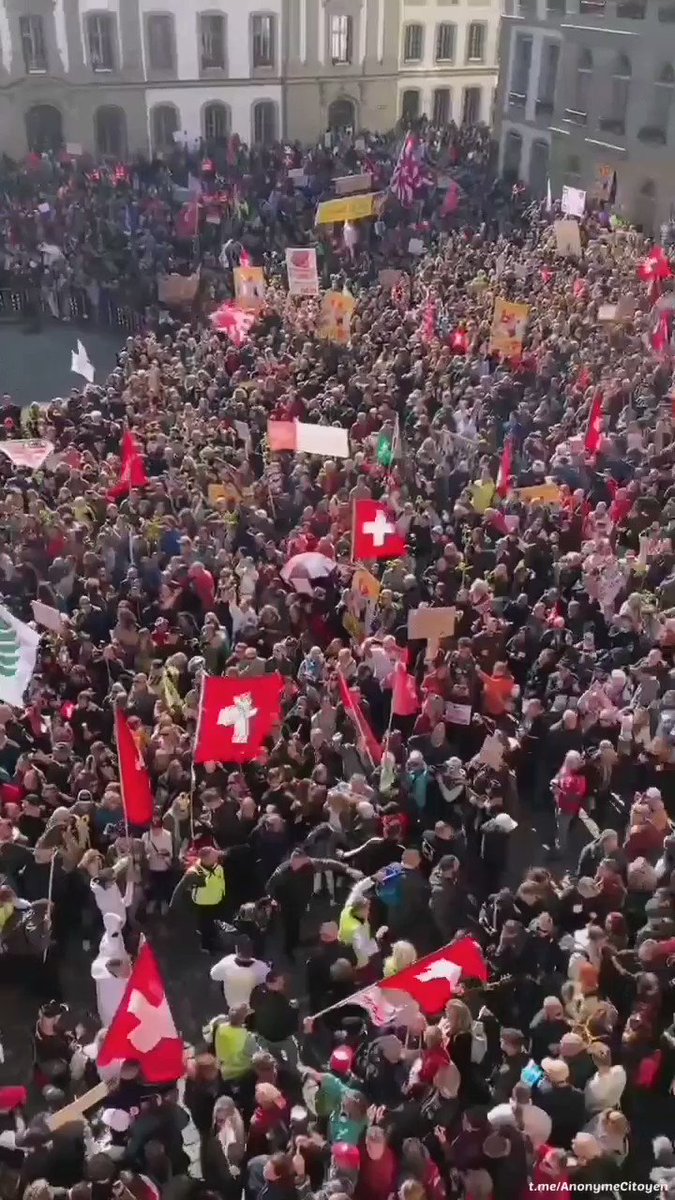 3:21 PM · Oct 23, 2021
MORE HERE: https://nworeport.me/2021/10/26/switzerland-massive-protest-against-vax-passports-covid-tyranny-in-capital-city/
Thanks to: https://nworeport.me