'Bigfoot' photographed in Bernard, Iowa
Posted on Friday, 30 July, 2021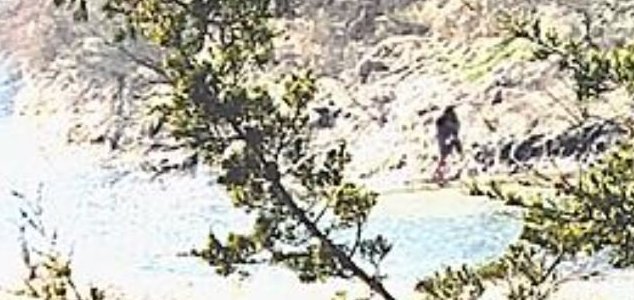 Is this a Bigfoot or just someone out hiking ? Image Credit: Twitter / Jeremy / Jake Truemper
A man who had been out walking captured a photograph of what he believes to be a large bipedal ape-like creature.
According to reports, the man - who has been identified as 'Jeremy' - had been walking at White Water Canyon when he caught sight of an anomalous figure nearby and managed to snap a picture of it.
"I was doing a morning walk at White Water Canyon with my sister, who lives up in Dubuque," he was quoted as saying. "I pointed out the figure and my sister laughed saying it was a person."
"We called out to it but got no response."
"You don't have to believe me. I wouldn't believe me, but now that I've seen whatever that was first hand... I think I may be a Bigfoot believer now."
The most obvious reaction to the image is that his sister was probably right in that the 'Bigfoot' was likely little more than a person who happened to be walking in the area at the time.
Jeremy, however, remains adamant that what he saw was something more.
Jeremiah Byron
@bigfoot_society
These Bigfoot sighting photos were reported on just recently this month by Jake Truemper, radio host. The sighting location was White Water Canyon in Bernard, Iowa. Sound off in the comments! #bigfoot #sasquatch #cryptid #iowa #bernardiowa #whitewatercanyon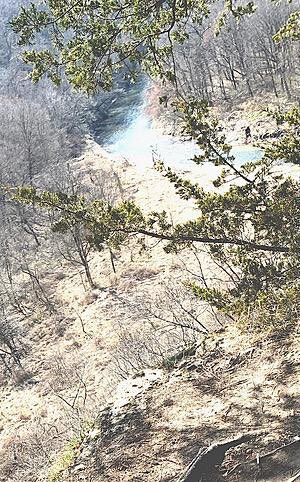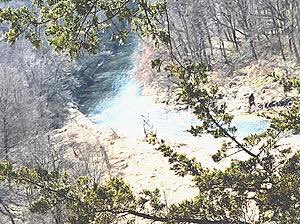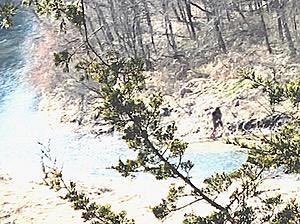 1:12 PM · Jul 25, 2021
https://www.unexplained-mysteries.com/news/349292/bigfoot-photographed-in-bernard-iowa
Thanks to: https://www.unexplained-mysteries.com